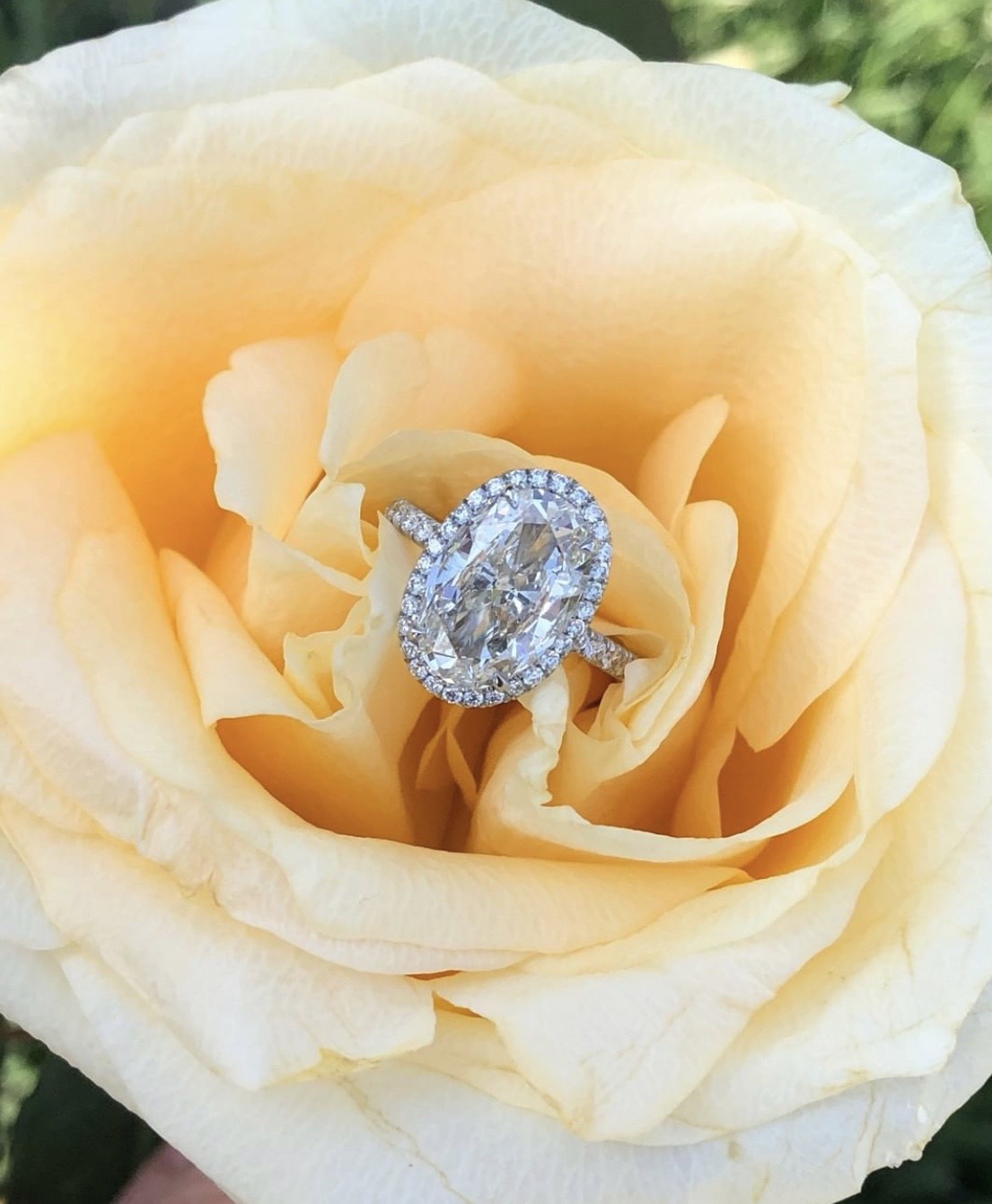 Make a Statement with 8 Engagement Ring Trends for 2020
Some of the trends over the past 5+ years, remain the same such as halo settings, oval shaped diamonds, and rose gold settings. However, we're adding a few to the list for the new decade! Traditional solitaire rings are amongst the most popular. Brides are not afraid to make a statement with colored stones or by adding stackable eternity bands, and they're certainly making a personal moral statement when they opt for lab-grown diamonds!

Round Solitaire Diamonds
"Solitaire" refers to any single diamond, and can be round, square, oval, pear, or emerald cut but the trend in 2020 is a brilliant round solitaire diamond in a 4-prong setting. These diamond engagement rings are simply elegant and make a sparkly statement.

Pear Diamonds
Pear shaped diamonds were the most popular during the Renaissance period, but are making a serious comeback. Also known as the teardrop shape, a pear shape is a combination of the round and marquise cut diamonds. They're louder than ovals and absolutely have the "look-at-my-ring" appeal. However, the shape also helps to make a woman's fingers appear longer and thinner, making pear diamonds a very elegant choice.

Oval Diamonds
Ovals are not going out of style any time soon. They are delicate and feminine while making a sizable impact on the ring finger. One of the best features of oval diamonds is that they have a bigger look than their weight. They are a great option for those who want the brilliance of a round but are looking for something a little more unique. Their elongated shape makes them appear larger, and they even cost less than a round diamond. Either in a solitaire or halo setting, ovals are a beautiful choice for a bride-to-be.

Halo
Another way to add even more sparkle to an engagement ring is to choose a halo setting. Halo diamond rings have been popular over the years, and continue to be a strong option. A halo setting has a center stone surrounded by many smaller diamonds. The design adds brilliance and makes the center diamond appear larger. It also adds a romantic vintage look, so this is a great choice for the modern bride who's a classic beauty! If you really want to go all out, go for a double halo!
Colored Stones
Who said diamonds can only be one color? Brides these days are looking for something special – colored diamonds or other gemstones(add link to gemstone blog), as they want to show their individuality and stand out in a crowd. We love yellow diamonds or sapphires for engagement rings!

Yellow Gold
Yellow gold is an old classic that's becoming a fresh choice. With so many white rings over the past decade, brides are looking to stand out. For those deciding between white, rose or yellow gold rings, yellow is definitely the strongest. It's the only natural gold, whereas white and rose are alloys that cover yellow gold metals.

Stackable Bands
Why have just one wedding band, when you could have multiple? On the rare occasion that you can't wear your engagement ring, you'll still have plenty of sparkle to decorate your hand. Stackable bands are trendy with everyday jewelry in rose and yellow gold, but the eternity bands bring the diamonds to the mix!
Lab Grown Diamonds
More and more consumers are becoming social conscious and for a big investment like a diamond, they want to know that their dollars are going somewhere with minimal environmental impact. This is where Lab-Grown or Synthetic Diamonds come in. They're man-made, and very closely resemble naturally mined diamonds. They also cost about 40%-50% less than natural diamonds.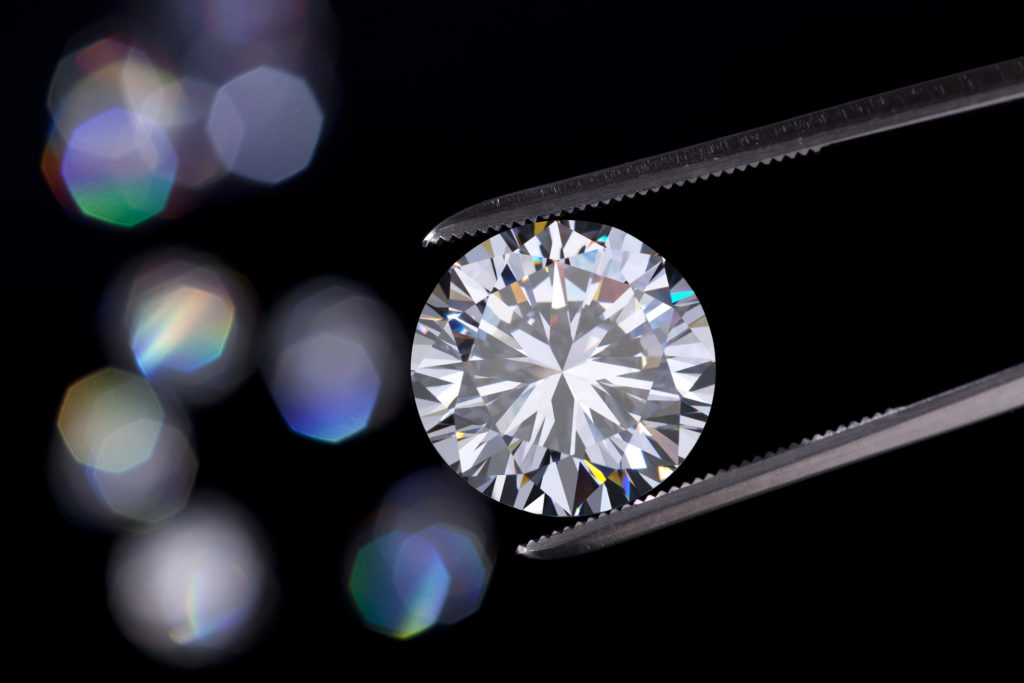 ---
Lots in store for 2020! If one of these seems like the right fit for you (or even if you have something else in mind), we'd love to help you design your dream ring!
Sorry, the comment form is closed at this time.