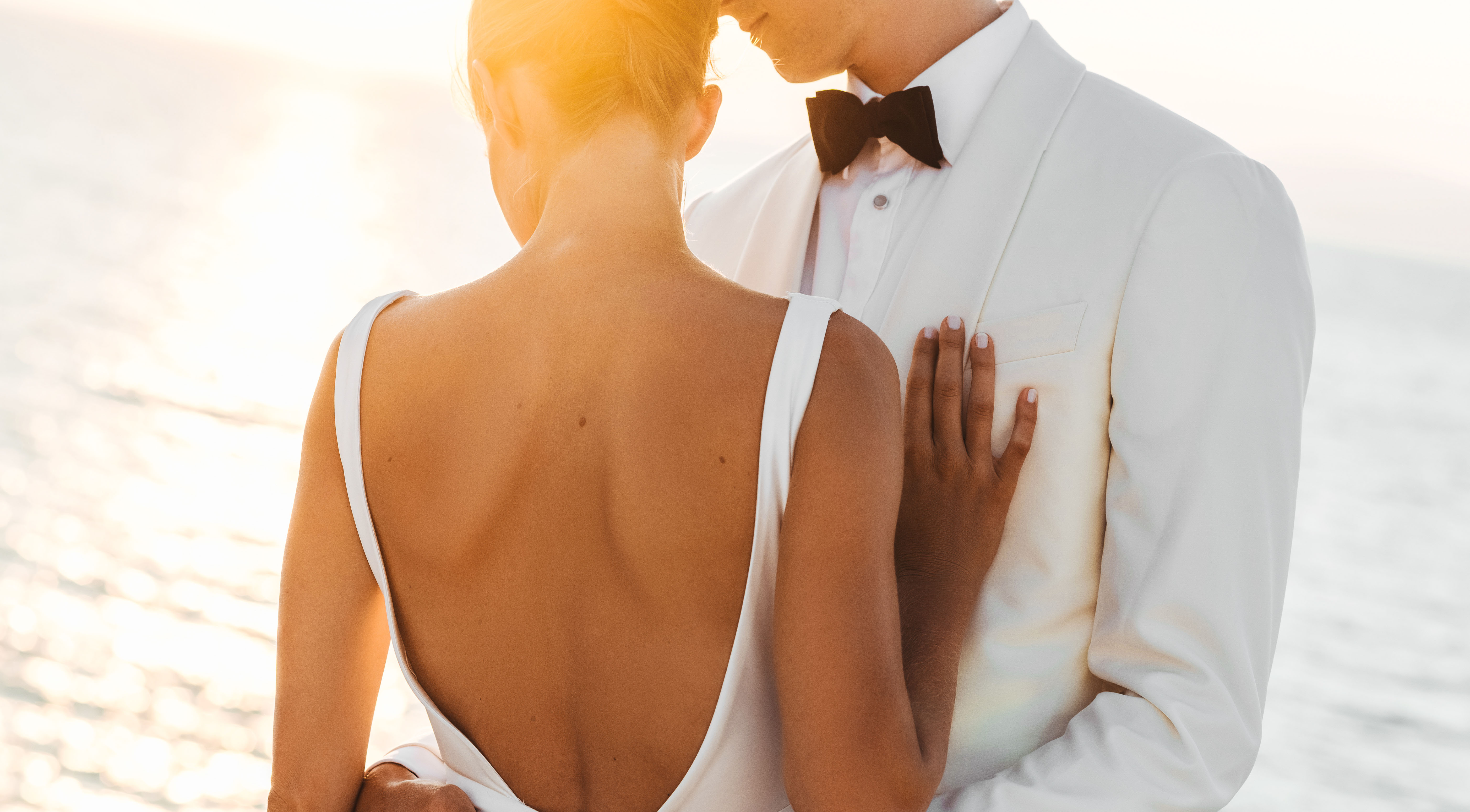 15 Summer Wedding Ideas For Your Outdoor Ceremony And Reception
Ah, sweet summertime—the flowers are bursting with life, the birds are singing, and you can (usually) bank on the weather to be bright and warm. It's no wonder summer is such a popular time for an outdoor wedding, given the season's natural beauty.
Whether you're marrying in May or late September, a warm-weather celebration adds a touch of fun festivity to your big day. To get things started, we thought we'd give you a little bit of inspiration, with some great ideas and hot trends for your outdoor wedding ceremony and reception.
Gorgeous Decor
String lights – An illuminated trail of lights offers a beautiful late-evening or nighttime glow. String them along trees or poles, and let your guests dance and dine beneath these twinkling lights.
Citrus accents – With citrus in season during the warm summer months, sprigs of citrus fruits, flowers, and greenery can add a bright and festive touch to your celebration.
Wedding signs – Set out a few rustic wooden signs, hand-painted and trimmed with flowers, to show people the best way to find dining, drinking, and dancing.
Floral Touches Flower crowns – These bohemian accessories add whimsy to your look, and they can be adapted for the bridal party as well.
Jam jar bouquets – With the help of family and friends, collect some extra jam jars. Then, pretty them up with sprigs of fresh flowers. For bigger displays, try using milk jugs as well.
Wildflowers – This recent boho-chic trend isn't hard: just reach out for seasonal flowers and greenery from local farms. The arrangements will look perfectly relaxed and a little wild.
Garden games – Find the perfect games to match your party style: go for cornhole or giant Jenga, or take it back with classic croquet or a good old-fashioned potato sack race. The games are as wild as you make them!
Live music – Is it a wedding or a festival? If you opt for a live band instead of a DJ (and an outdoor wedding reception with a grassy dance floor), your guests might not know the difference.
Night lights – Evening or night wedding receptions can take advantage of the darkness for handheld sparklers and fireworks. For a sentimental touch, have guests release wish lanterns into the dark sky.
Mouthwatering Food
Frozen desserts – Whether you prefer gelato and sorbet, or classic ice cream and popsicles, there's no better way to beat the summer sun than with frozen sweets.
Berry cakes – Sun-ripened berries accompanied by freshly made buttercream…is there any dessert as summery as this? Iced cakes suit fancy affairs, but try a naked cake for a laid-back look.
Barbecue – Sure, it's casual—but barbecued food is crowd-friendly and full of flavor. And you might be surprised: comfort food is a great pairing to even the most elegant of weddings!
Cooling Off
Hydration station – We don't drink as much as we should when we're having fun—so make it easy on your guests: offer cold water, iced tea, and juices before starting with cocktails.
Shady stops – Consider getting a tent or two for guests, putting umbrellas over the dining tables, or passing out parasols for individual shade.
Classy personal fans – Instead of a wedding program, have the details of your big day printed on personal fans, as a practical (but dainty) keepsake.
There are endless ideas for your outdoor wedding and reception—so we hope you take this inspiration and run with it!
Sorry, the comment form is closed at this time.