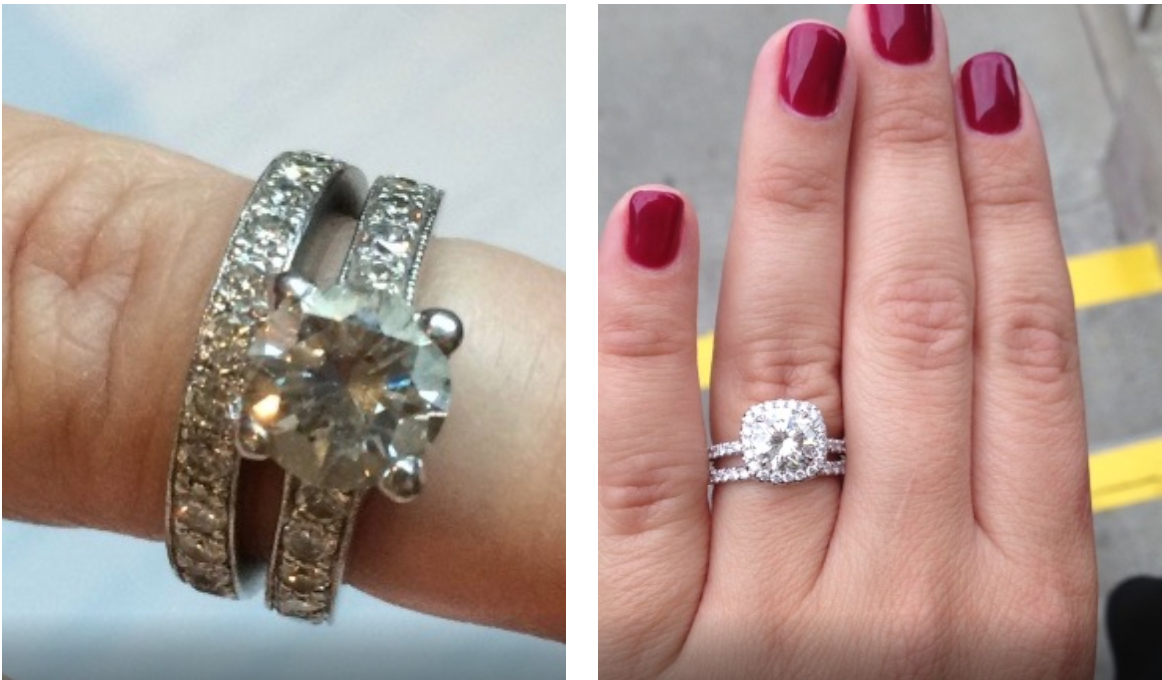 Custom Jewelry Restoration
Is your original engagement ring out of style? Would you love to wear something that is more "you"? Or maybe you inherited your grandmother's ring, and vintage just isn't your thing. Whatever the reason, here at Maytal Hannah, we love jewelry upgrades and restorations.
We've had several clients come to us after 10+ years of marriage dreaming of a fresh look. Some have decided to keep the original diamond for sentimental reasons and others have wanted to upgrade their rock.
Before

After
For those who want to upgrade their diamond, they have the option to trade it in or repurpose it as a pendant.
Before

After
Once our clients decide what direction they'd like to take their restoration project, we sketch some ideas for them, they decide what they like best, and we start the process of the hand fabrication of the actual ring.
As previously mentioned, there are many options for updating old jewelry, such as taking the original rock out of the ring and placing it in a new setting. Or we can do the opposite – if you have a setting that you like, we can upgrade the diamond. Another great option is to have your gemstone fitted into a pendant, which would make a lovely brooch or necklace.
Before

After
If your ring contains tiny diamonds, we can repurpose those for you into a new setting or infinity necklace or the like. The possibilities are endless!
As always, our jewelry is hand forged and designed with your input every step of the way!
-Maytal Hannah

Contact us for an initial consultation and we can help you create your personalized, perfect ring.

Sorry, the comment form is closed at this time.