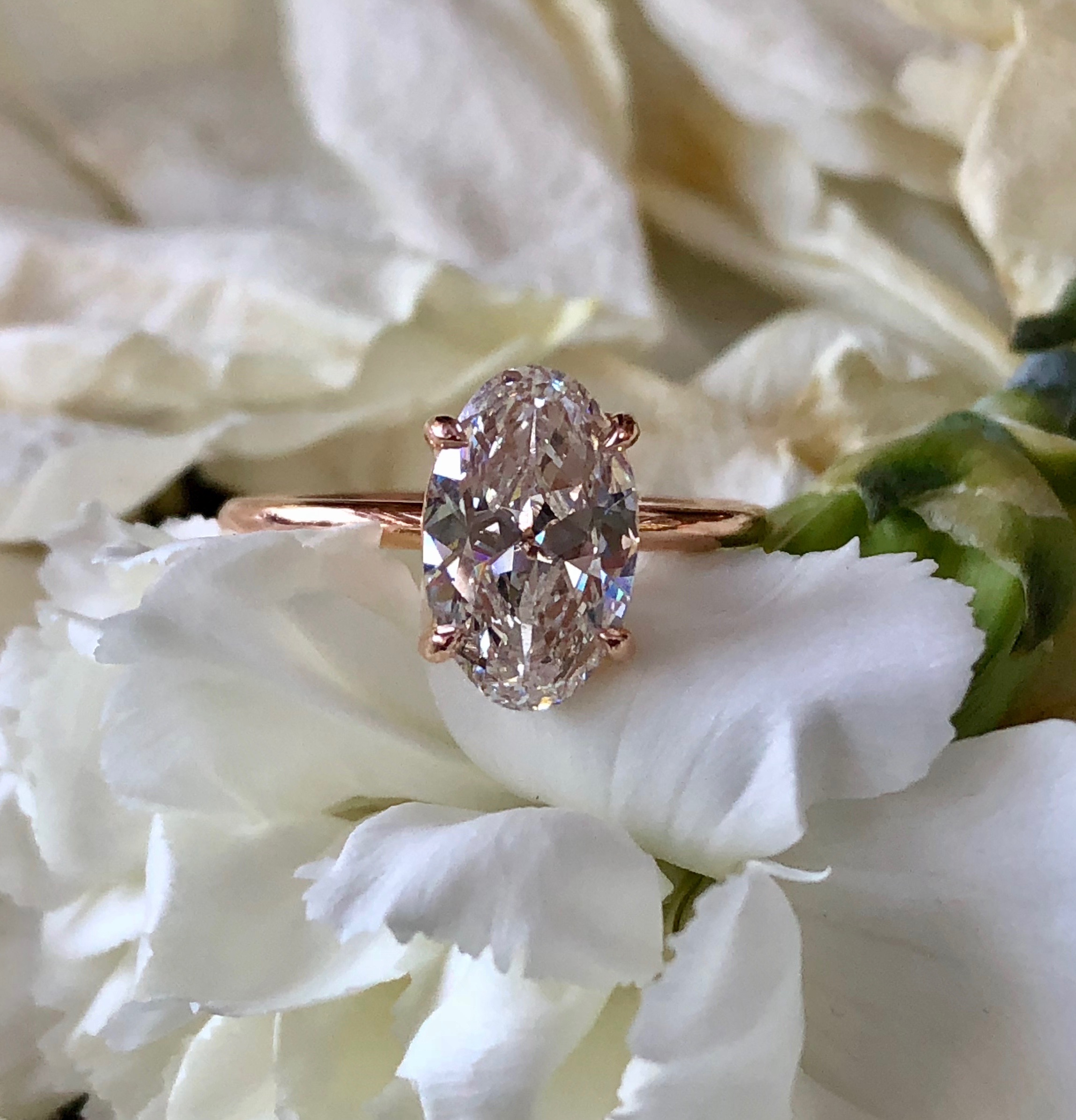 4 Engagement Diamond Shapes That Are On Trend for 2019
The popular solitaire diamond will always have a special place in our heart for its simple elegance…but these days, there are some truly eye-catching new trends sweeping over the engagement ring scene. Couples today are way more likely to shop for unique rings to match their unique style and story, including a range of newly trending (and absolutely stunning) diamond shapes.
Curvy shaped diamonds are currently doing better on the market than square-shaped ones, though some—like the ever-popular round shape—may come as no surprise to you at all. Get your Pinterest boards ready, because here are some of our predictions for the most popular diamond shapes for 2019 and beyond!
Round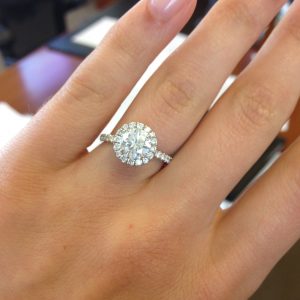 The classic round diamond has consistently been among the most popular diamonds sold in the United States, continuing to hold the highest value in the market share for decades. As of 2016, these gems accounted for roughly 57 percent of all diamonds sold in America, with variations from state to state.
But there's no wonder why we're so obsessed with it: round cut diamonds have 58 facets, reflecting an incredible amount of light and creating a brilliant inner gleam perfect for any ring.
Oval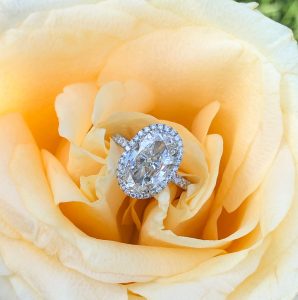 There's something breathtaking about an oval cut diamond, which can look surprisingly modern or vintage-inspired depending on the setting and band. This trend is growing in popularity in 2019, resurfacing as a popular trend and gracing the fingers of celebrities like Blake Lively and Julianne Hough. Oval diamonds can add a modern look to the traditional curves of a round cut diamond, making a beautiful ring into a breathtaking one.
Cushion
With a style that's not severe as a princess cut but more unique than a round cut, cushion shapes have been growing in popularity for many years now. These fashion-forward, non-traditional cuts add timeless elegance to any ring, helping it stand out on your finger.
Cushion shapes can be elevated with pavé settings or left alone for minimal simplicity, and like oval shapes, cushion-shaped diamonds are predicted to grace more and more fingers in 2019.
Pear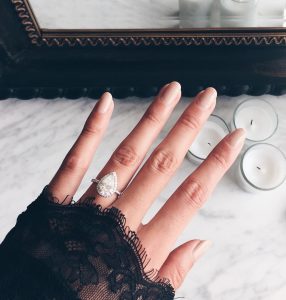 Although they're predicted as a popular upcoming trend for 2019, pear-shaped diamonds were once considered unusual choices, and they've experienced something of a hiatus in the past few decades. But in recent years, these one-of-a-kind gems have enjoyed a significant uptick in popularity. This is due in part to the renewed interest in vintage trends, as this shape looks particularly alluring paired with other vintage-inspired styles. But the recent boost may have also been inspired by gorgeous pear-shaped engagement rings recently bestowed upon celebrities like Cardi B and Ariana Grande.
If you're ready to say "I do" in 2019, it may be time to have your friends start dropping some hints to your significant other! With these fashion-forward diamond shapes, you'll have no trouble at all finding the perfect stunner to represent your one-of-a-kind relationship.
Sorry, the comment form is closed at this time.