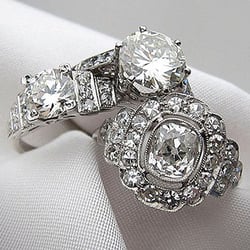 A Timeline of Antique Jewelry Designs
So you like the vintage/antique look…the old, the classic, the timeless. But what exactly does it mean when one refers to the "vintage" or "antique"? And what does that mean when it comes to jewelry? First off, antique refers to things that are over 100 years old, while vintage refers to things over 20 years old. Of course, what "antique" and "vintage" mean can vary greatly…it can mean jewelry styles popular in the 1800's or styles popular in the 1300's, styles common in 1990 or those common in 1930! So in this blog we'll go over different periods in antique and vintage jewelry styles and the hallmarks of each style.

1960-1980
During this time frame, the Art Deco style of the 1920's and 30's saw a resurgence in popularity. Geometric and angular designs were popular. Celebrity and famous personality rings influenced the styles of the time as well. For example, the emerald and diamond ring of Jackie Kennedy brought colored gemstones into style. In the 1970's, disco inspired big, bold rings.

1940-1960
Around this time, diamonds became the almost-exclusive choice for engagement rings. These vintage rings were often simple, such as a single center diamond on a plain gold band (solitaire style) or with baguettes flanking the diamond.

1920-1940 The Art Deco Era
Just like the artwork of this time period, angular styles and sharp edges defined this era in jewelry. These geometric designs were apparent both in the setting styles and diamonds in these rings, with cuts such as emerald and asscher being most popular. Milgrain was a popular addition to vintage wedding rings from this time period as well.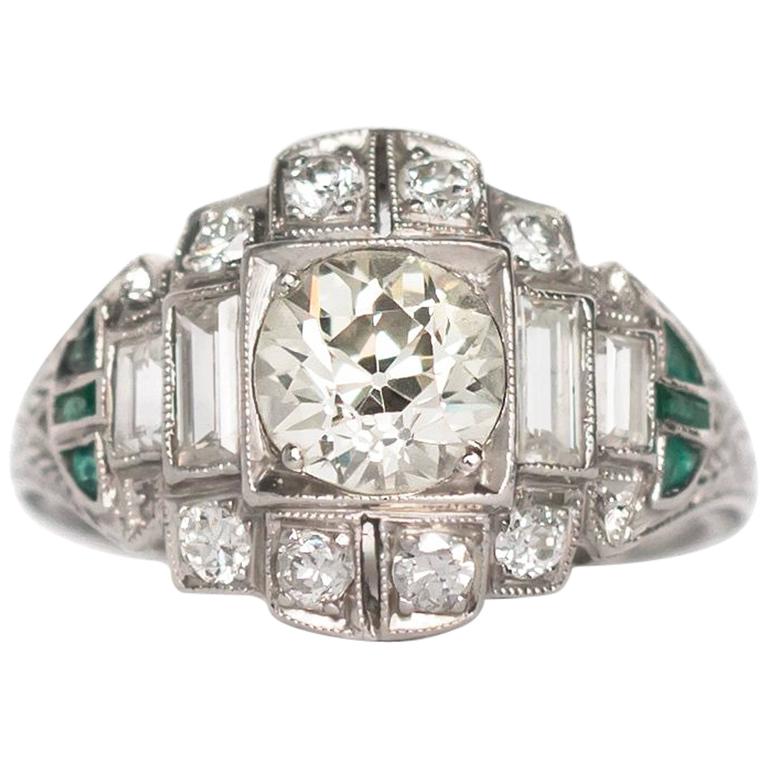 1900-1920 Edwardian Era
If you're looking for more of an antique engagement ring, look to this and earlier time periods.  Jewelry of this period is known for its elegant, feminine designs. The biggest definer of this era is filigree metal designs. Vines and scroll motifs were examples of this. These nature-inspired designs were often placed along the sides of the ring setting, which was often platinum.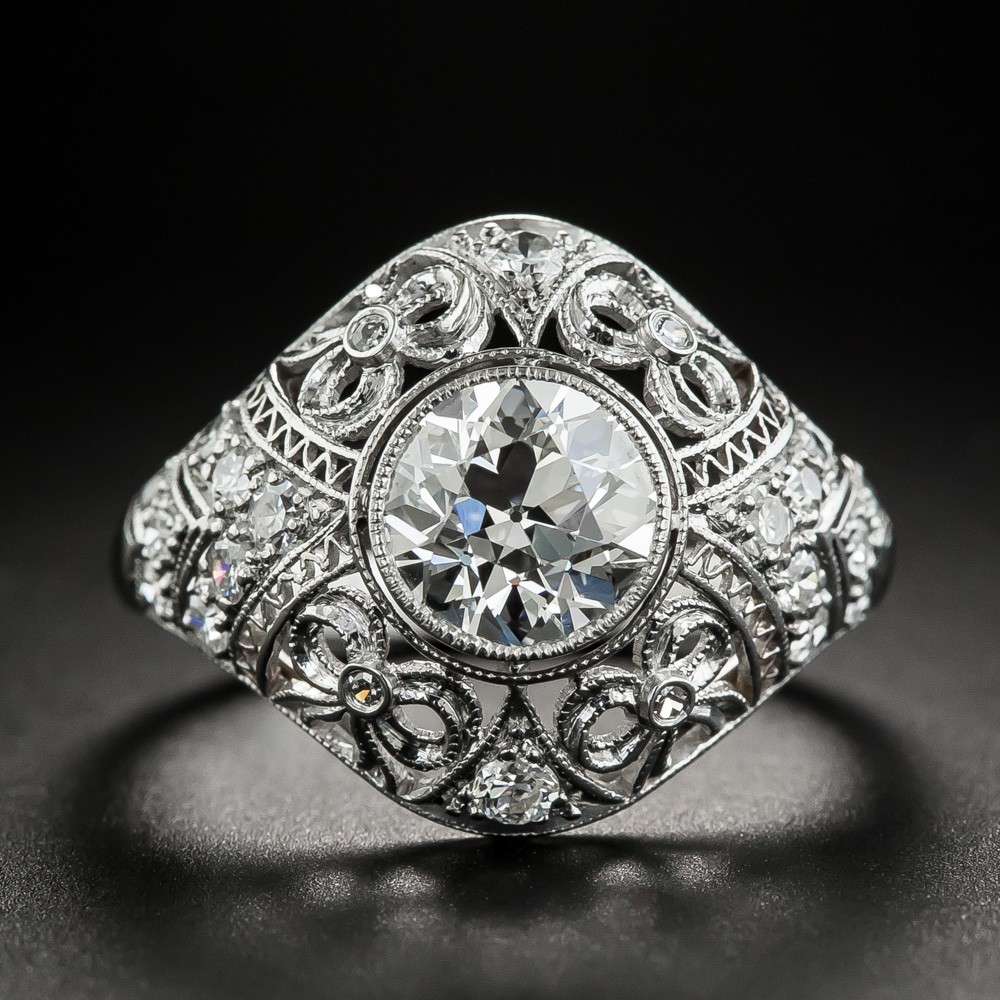 1835-1900 Victorian Era
These rings bear some similarities to styles common these days, so they're a popular choice for those seeking the antique look without the ring looking too "out there" or too old-fashioned. At this point in time the most common metal choices for rings were yellow gold and rose gold. Halos enjoyed a surge in popularity at this time, as did rows of diamonds (so an infinity band would be in line with a Victorian look.) The color blue was in vogue, as well as other colored gemstones. Diamonds were also popular at the time; however, they didn't have the amount of cut choices that we have today. The rose cut diamond was common at the time and certainly lends a very vintage feel to a ring, given that it's a cut rarely used anymore in favor of cuts with more facets. If you want something with more sparkle, a marquise-cut diamond would fit in well with the Victorian look.
So if you're an antique jewelry fan, contact Maytal Hannah, where we can hand forge you a beautiful antique replica or antique-inspired ring of your choice.

Sorry, the comment form is closed at this time.