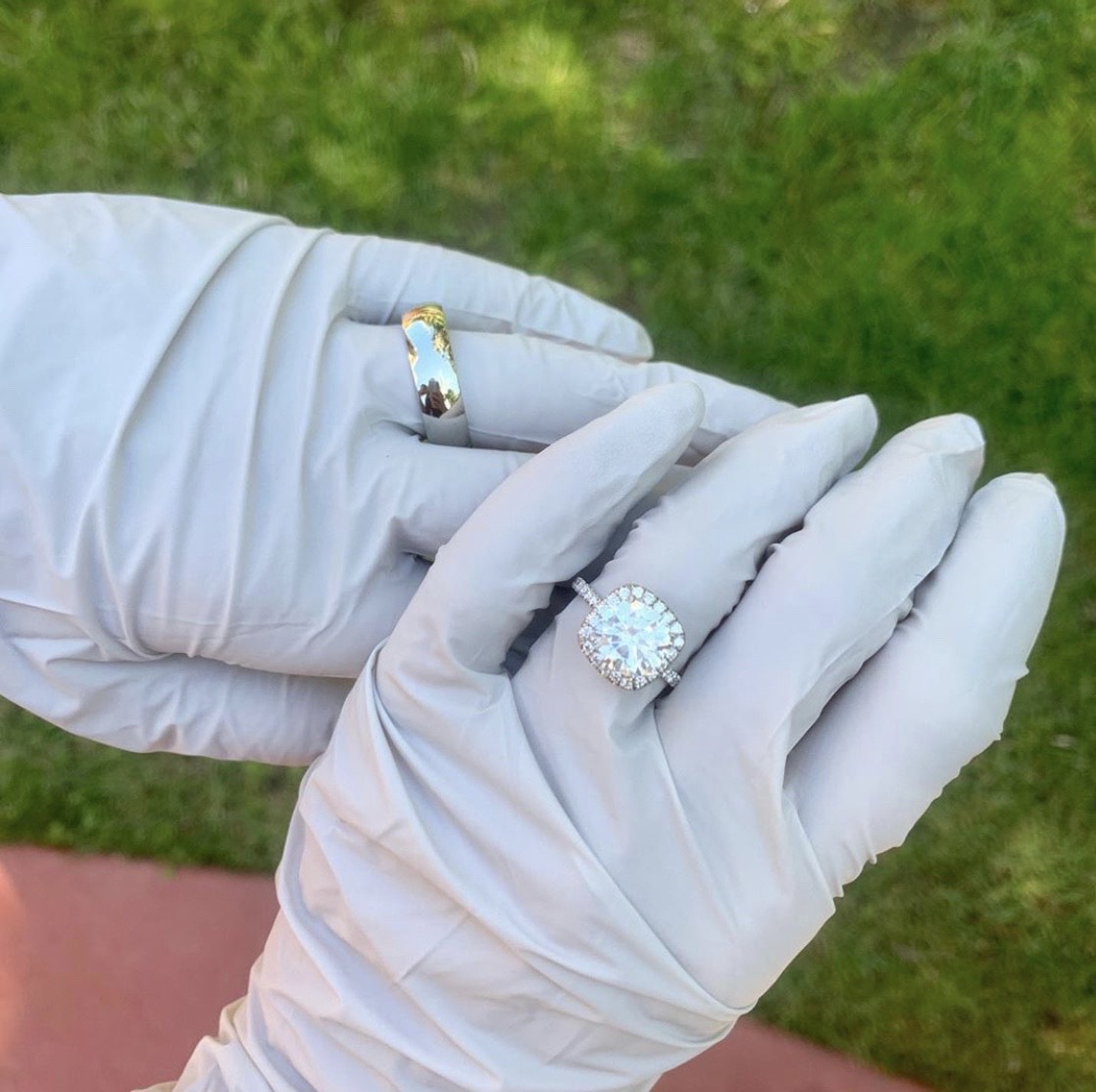 Love in the Time of Coronavirus
As we're all aware and probably repeat several times a day, we are living in a very strange time. People are working from home, going to school from home, having toilet paper delivered, and altering a lot of big life plans.
The COVID19 global pandemic has changed the way people date, fall in love, and even get married. We're sharing a few of those stories here.
NPR's Life Kit offers a few tips for "Love on Lockdown."
Don't force yourself to use dating apps right now.
Embrace the real you.
Be honest and direct.
Give yourself some extra grace right now.
And a few tips for those already in relationships:
Make a plan to spend meaningful time together.
Don't expect your partner to be your everything.
When feathers are ruffled, listen and take breaks.
Don't ignore the elephant in the room.
Reuter's offers some heartfelt photos of the times:
We've had several clients who had plans to propose who had to adjust their plans. One proposed on a hike instead of Europe. Another ordered in from a favorite restaurant and proposed at home over a romantic quarantine dinner instead of going out. And another is holding onto the ring waiting for the world to reopen so he can go with his original plan. No matter what, love prevails.
Here at Maytal Hannah, our only advice is to hold on to those big dreams you had before the pandemic. The world is changing and will be changed forever, but love will remain. So, hug your loved ones closer (even if you have to wear a mask and gloves while doing so). 😷
Sorry, the comment form is closed at this time.