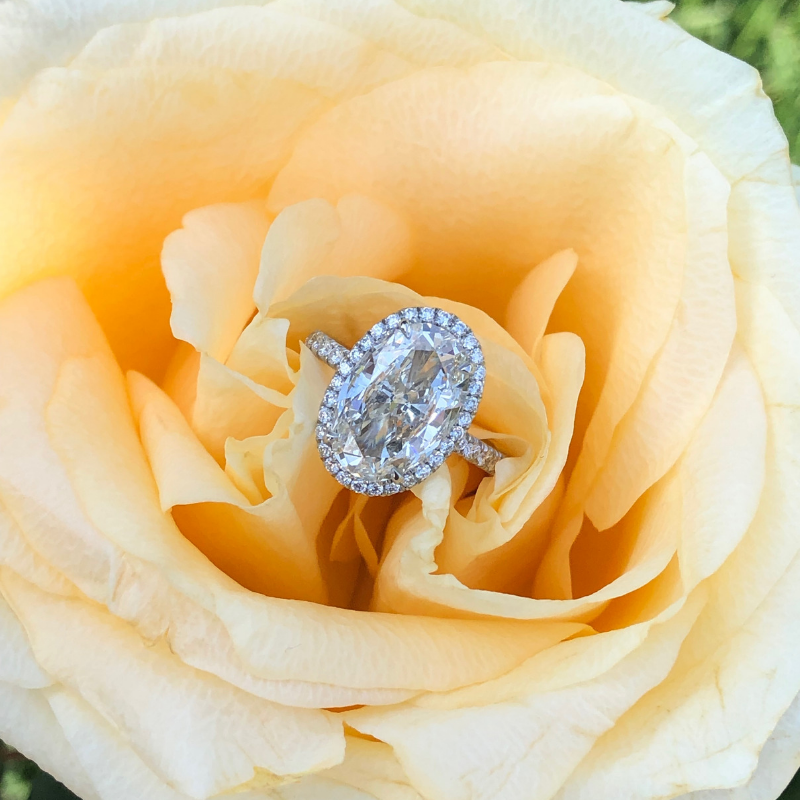 The Best Famous Celebrity Engagement Rings
With the famous 1947 De Beers slogan "A diamond is forever," engagement rings became all about the diamond—and that holds true even in the celebrity sphere. With a diamond setting types ranging from Audrey Hepburn's series of gorgeous rings to Kim Kardashian's stolen ring, here are some of the most famous engagement rings of the stars, past and present.
Jacqueline Kennedy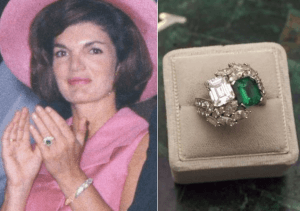 John F. Kennedy proposed to Jacqueline Bouvier in 1953 with a truly unique engagement ring. The yellow gold ring boasts not only a 2.88-carat diamond, but also a 2.84-carat emerald with an alluring open-halo setting. The ring was later remounted to add round and marquise cut diamonds, and it is currently estimated at $1.39 million dollars.
Audrey Hepburn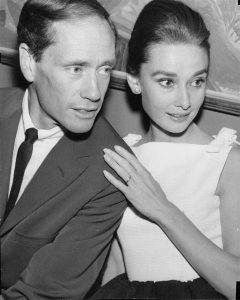 The unforgettable Audrey Hepburn was married twice, but her set of three engagement rings from husband Mel Ferrer are particularly noteworthy. With bands of white gold, rose gold, and yellow gold, each ring bears a small, perfectly formed diamond. Hepburn wore the rings stacked, a relatively new style for the time.
Marilyn Monroe
Husband Joe DiMaggio proposed to the iconic Old Hollywood starlet using a simple band bearing 35 baguette-cut diamonds. When it was sold at auction back in 1999, this one-of-a-kind ring reached a price of $772,500.
Princess Diana and Kate Middleton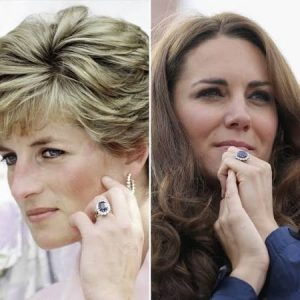 There are many engagement rings emulating the beautiful style of Princess Diana's iconic engagement ring, though none quite meet the beauty of the original. This ring holds perhaps one of the world's most famous blue sapphires, a 12-carat gem surrounded by 14 additional solitaire diamonds. When proposing to now-wife Kate Middleton, Prince WIlliam popped the question using his mother's classic engagement ring.
Meaghan Markle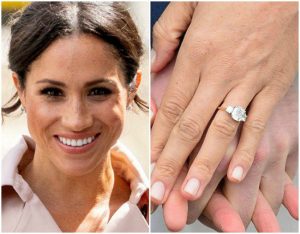 Along with jeweler Cleave and Company, Prince Harry designed co-designed the ring he would later propose to Meaghan Markle with, sourcing the diamond from Botswana and flanking it with two diamonds from his mother Princess Diana's personal collection. Along with the band, which was done in Markle's favorite yellow gold color, the ring was designed to match his now-wife's tastes perfectly.
Elizabeth Taylor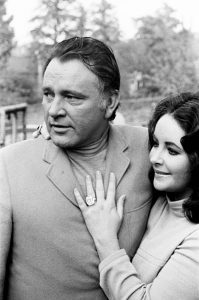 This acclaimed actress is well known for her films as well as her extensive jewelry collection, and her engagement ring is the star of the show. Richard Burton paid $307,000 for German film star Vera Krupp's nearly flawless 33.19-carat, which was then set into a ring for Tayor. Despite the ring's value, it was one of Taylor's favorite pieces in her collection, and she wore it regularly—even while filming—making this gorgeous ring the stuff of legend.
Beyoncé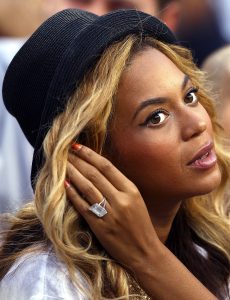 It's no surprise that Beyoncé's engagement ring is as stunning as the queen herself. Her 18-carat, emerald cut ring includes a flawless solitaire diamond from Lorraine Schwartz, bestowed upon her by husband Jay-Z back in 2008. It was reportedly purchased for $4.7 million, but in the years since, it's appreciated in value to a whopping $9.77 million, making it one of the most expensive celebrity engagement rings in recent history.
Kim Kardashian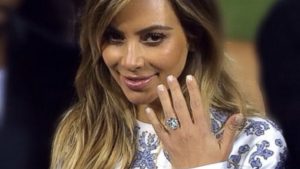 Husband Kanye West proposed to Kardashian with a particularly famous engagement ring, an original Lorraine Schwartz emerald-cut ring valued at roughly $5 million dollars. Unfortunately, the ring was stolen at gunpoint in 2016, along with much of Kardashian's other jewelry, but Kanye West gifted her with a 20-carat upgraded version later that same year.
The variety in diamond setting styles among past and present celebrities is enormous, but it's clear that the stars (like the rest of us!) prefer a lot of glitter in their engagement rings.
Sorry, the comment form is closed at this time.