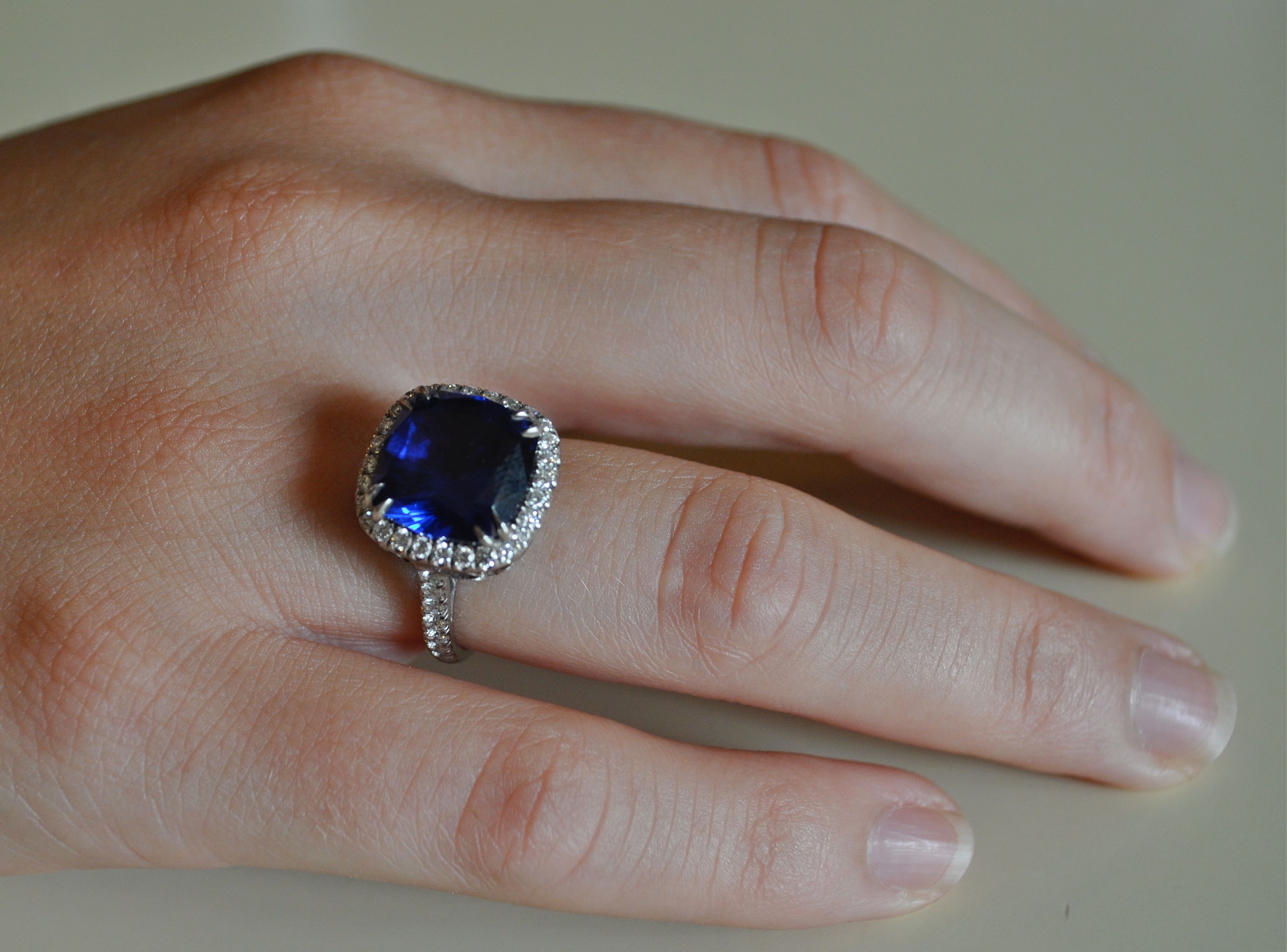 Right Hand Rings: What Are They, and Why Do We Wear Them?
Right hand rings, or any rings worn on the right hand, have enjoyed popularity in the US for almost a century. Also known as "dress" or "cocktail" rings, these elaborate rings are designed to be bold, eye-catching statement pieces. But what's the significance of right hand rings, and why are they so popular?
History of Right Hand Rings
Right hand rings have been popular in America since the 1920s, when Prohibition-era women would wear oversized rings they'd bought themselves as a sign of financial independence. These rings were often symbols of a woman's earning power, to show what she could provide for herself without the help of a husband—all while she drank and smoked alongside her male counterparts.
Even after the Prohibition era, these rings continued to be widespread, especially as popularized by famous actresses like Elizabeth Taylor and Natalie Wood. In addition, De Beers' 2003 "Raise Your Right Hand" campaign helped further promote these symbols of female independence. The campaign targeted professional women who could afford to purchase their own diamond rings, appealing to their personal pride.
Significance of the Right Hand
While rings worn on the left hand are traditionally signs of love and commitment, rings worn on the right hand are often signs of individuality and pride: the popular saying is that the left hand is for "we," while the right is for "me." What this often means is that unlike engagement rings, right hand can be very diverse and flamboyant, celebrations of single life or personal pride.
Today, women still often use right hand rings as symbols of their own earning power, but they may also use them to signify important personal milestones like birthdays, anniversaries, or accomplishments. Detailed or intricate right hand rings may even be family heirlooms passed down through the generations. Of course, right hand rings can have other meanings as well: a husband may give a right hand ring to his partner as a symbol of their renewal of vows, or a woman may be gifted a right hand ring to mark the birth of her child.
There are no rules on how to wear right hand rings, though they are often worn on the ring or index finger. Although they are often worn alone on the hand, they can also be stacked or layered with other jewelry.
With right hand rings, the buyer can choose a piece of jewelry designed specifically for themselves, one that bears their own personal meaning. Rather than having a ring that signifies their status with someone else, a right hand ring is a symbol chosen for yourself—which to some can be a very powerful idea.
Sorry, the comment form is closed at this time.